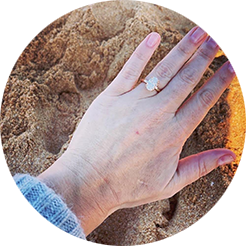 Sam B.
We had the best experience with Marleine! She helped us create my perfect ring! It's absolutely stunning and I love it!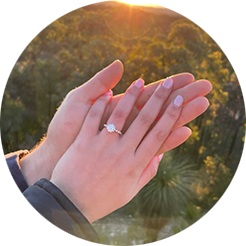 Jordan P.
Marleine and the team at the Fancy Cut were an absolute pleasure to work with! Right from the beginning the process was smooth. All communication was prompt and my fiancé was kept up to date with all processes in making the ring. MY GOSH I/we are IN LOVE with the ring! We trust the Fancy Cut 100% and will be going through them to get my fiancé's wedding band.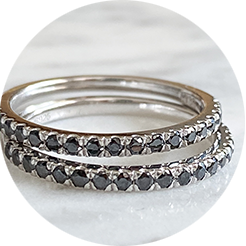 Leisha P.
I ordered 2 rings from The Fancy Cut for my wedding bands. Marleine was super responsive and was very helpful in helping me decide what rings to get. I am over the moon with them and they are exactly what I imagined. I can't recommend The Fancy Cut more. You're in safe, friendly and ethical hands. 10/10!!!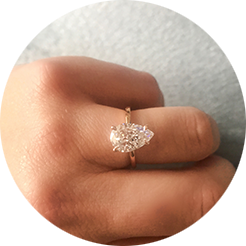 Maddie S.
I absolutely love my ring from the fancy cut! They were so helpful and have so many options to choose from. Amazing quality and so so sparkly! I would highly recommend this company to anyone in search of the perfect engagement ring or gift. 10/10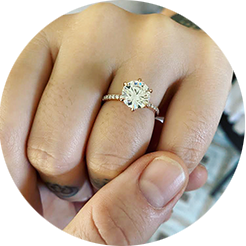 Jesse M.
So happy with The Fancy Cut! Professional, punctual and polite. Best of all we got an absolutely beautiful engagement ring for my partner that she and I both love. thanks guys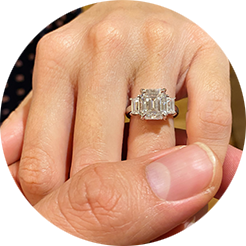 Chela-Marie G.
The only difficult part of buying from the Fancy Cut jewellers is deciding which of their beautiful pieces to buy! A huge thank you to Marleine and her team for our beautiful rings and the personal experience we had with them which we won't soon forget.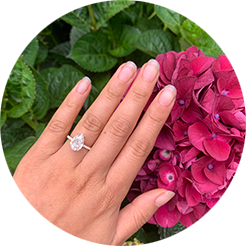 Melissa O.
My fiancé and I had the most amazing experience with the Fancy Cut. We got my engagement ring and wedding band from them. It honestly couldnt' have been easier. You are definitely in best hands when it comes to Moissanite! The Fancy Cut made my dream ring come true and I am so thankful for their amazing craftsmanship and service. Thank you a million times over xx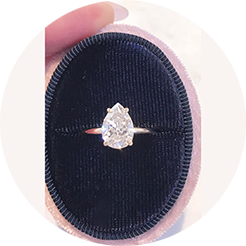 Angela S.
My ring was so amazing, I love it so, so much! I can't recommend them enough, amazing company and amazing products! I will be ordering my wedding ring from them for sure.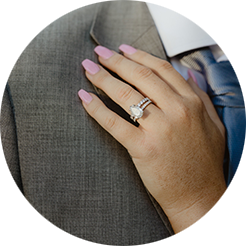 Jenae K.
We recently created my dream rings through Marleine at Fancy Cut Jewellers and we could not be happier with the whole process. We would whole heartedly recommend this business to anyone looking to purchase a beautifully customised, forever piece of jewellery. Very satisfied and forever thankful.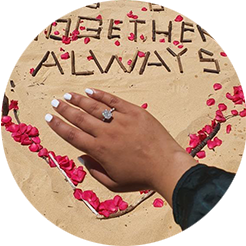 Tasnim S.
I absolutely loved the whole experience of creating and purchasing a custom ring with The Fancy Cut. I especially appreciate the stellar customer service - especially as she took it upon herself to create my dream ring just in time for my anniversary. The final ring was stunning!!! Thank you so much Marleine for your passion and dedication to getting everything perfect.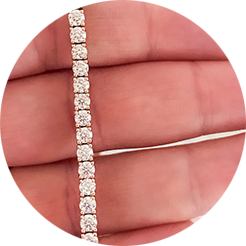 Eva G.
I purchased a matching engagement ring and wedding band and I'm so in love with them! I have since bought some hoop earrings and a tennis bracelet. All my pieces were customised and everything came out perfect. The fancy cut, you've won yourself another happy customer!!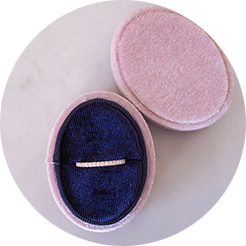 Michelle S.
I ordered my wedding ring from the Fancy Cut and I absolutely love it. It's so sparkly and beautiful and they were so helpful to deal with. Would definitely recommend them.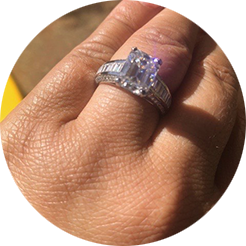 Stef T.
From my first email Marleine was very professional, responsive and very helpful with all her emails she sent from the CAD photos to the video of the centre gemstone. I'm so happy with my ring it's very unique and a one of a kind. Thank you Marleine and the Fancy Cut Team.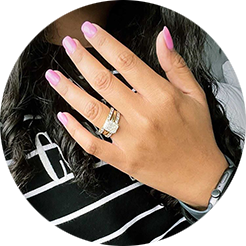 Lekisha P.
I was on the search for a new ring to celebrate my 10 year wedding anniversary. I had a rough idea of what I wanted but Marleine was able to bring that idea to life! It was such an easy process from start to finish. I like that Marleine kept me up to date with the ring design. My ring was delivered to my home in beautiful packaging. I absolutely LOVE it!!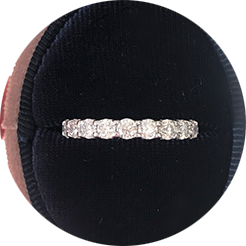 Rebecca L.
I was so happy with the wonderful, personalised experience that Marleine provided when my husband purchased the exquisite Chloe ring to celebrate our wedding anniversary! Marleine it was an absolute pleasure to work with you. Your beautiful products and exceptional service are a game changer. If you are considering a stunning ring for ANY occasion, I would highly recommend The Fancy Cut.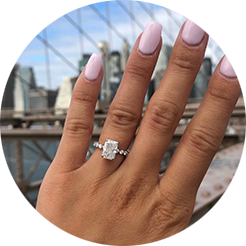 Teresa K.
We custom made my dream engagement ring exactly to my liking. Marleine is THE BEST. Every detail I wanted in my ring, she got it done. Every question I had (before and even after I got my ring) she answered. I LOVE my ring, you tell that it is quality, the cost is affordable, and the rock speaks for itself. Trust me, I'm a perfectionist and this ring is PERFECT. Thank you, thank you, thank you, to The Fancy Cut.